10 MUST-HAVES FOR STAFF UNIFORMS
WHO IS A BUSINESS UNIFORM PROGRAM FOR
Are you looking for a way to make your business stand out from the competition?
A business uniform program can be an effective and cost-efficient method of doing just that
. Business
uniforms
are professional attire worn by employees in order to create a unified look and represent the company's brand.
They can help customers quickly identify who is part of your team, promote professionalism, improve customer service, increase employee morale and even boost sales
.
Work uniforms
come in many different styles depending on what type of industry you are in or what image you want to portray. Common options include
golf shirts
with embroidered logos,
dress shirts
with logo patches or buttons as well as
jackets
or vests featuring corporate colors and designs. Your staff may also have accessorising items such as
hats
,
scarves
or
ties
which they could wear when necessary while still representing the company's brand identity through their
clothing
choices.
In addition to providing visual unity among employees at work events like trade shows; h
aving everyone dressed similarly helps customers recognise who is part of your team right away
– creating an instant connection between them and your organisation's representatives before any words are spoken! This allows for more personalised interactions based on trust rather than confusion about whom someone should speak with regarding their inquiry/concerns etc…
It also makes it easier for management teams (such as store managers) keep track & monitor how each member presents themselves during customer engagements - ensuring standards remain high & consistent across all locations/departments within the organisation.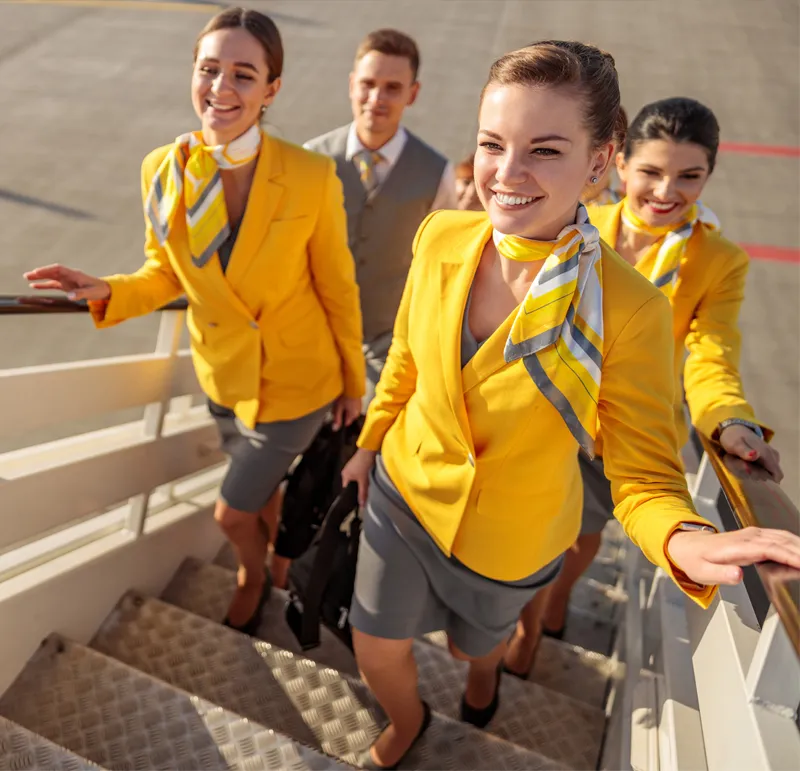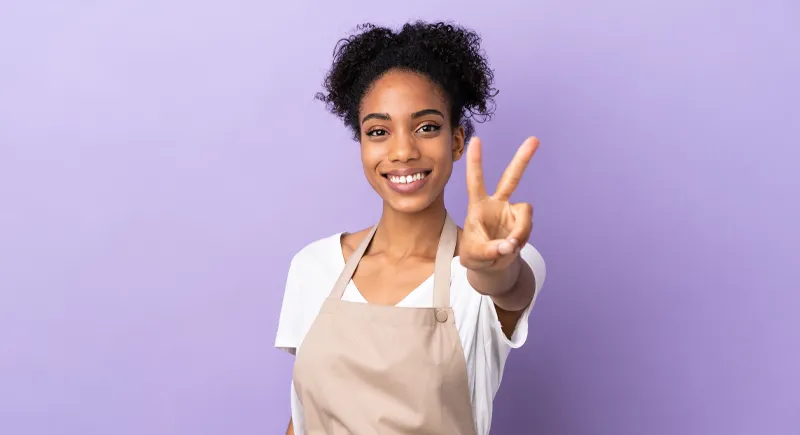 CAN A UNIFORM INCREASE YOUR PRODUCTIVITY
Uniform programs
don't just benefit those wearing them either; research has found that businesses implementing these initiatives often experience increased productivity due to improved morale amongst workers feeling valued enough by employers invest into their appearance too - leading further
increases overall efficiency levels throughout entire departments over time
... Ultimately resulting higher profits margins being achieved year after year!
As the workplace continues to evolve, so does the need for
stylish and functional staff uniforms.
Whether you're a
restaurant manager, retail store employee
or corporate executive, having a
uniform
that looks professional and is comfortable to wear can make all the difference in how your business is perceived by customers. 2023 just started, now is an ideal time to start planning what must-have items should be included in your
staff's new uniforms
.
---
THE PERFECT PRODUCTS FOR YOUR UNIFORM REVAMP
HERE ARE OUR TOP 10 PICKS OF MUST-HAVES FOR ANY MODERN STAFF UNIFORM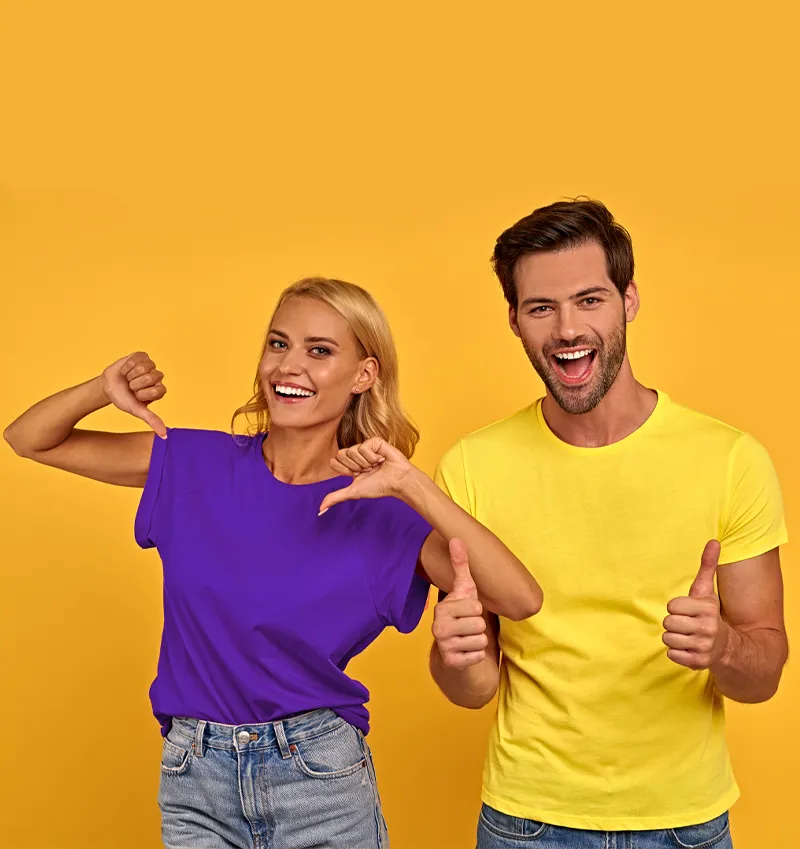 1. BREATHABLE FABRICS
Make sure that whatever fabrics you choose allow air circulation as this will help keep employees cool during long shifts on hot days. Look out for lightweight materials like cotton blends which offer comfort without compromising on style.
2. MACHINE WASHABLE MATERIALS
It's important that uniforms are easy to clean and maintain which means opting for machine washable fabrics such as polyester or nylon blends over delicate natural fibers like silk or woollen garments . This way they can easily be thrown into washing machines after each shift with minimal fuss.
3. DURABILITY
Choose materials that
won't tear easily when exposed daily wear & tear from working environments
- thick twill weaves are great options here due their robustness yet still providing breathability at same time too.
4. COLOR OPTIONS
Having multiple colours available allows employees more freedom
when it comes expressing themselves through their
workwear
while also helping them stand out amongst colleagues who may have similar roles within the organisation (e.g.
receptionists
vs
security guards
). Consider adding bright accent pieces such as
ties/scarves
etc if desired effect isn't achieved using only base colour palette alone.
5. EASY CARE
If possible try selecting wrinkle free fabrications so there's no need ironing before wearing again; this saves both time & money especially if laundering services aren't readily accessible nearby premises where job takes place regularly.
6.

COMFORT FIT DESIGN

Ensure all sizes offered fit comfortably regardless body shape / size being worn by individual worker; consider offering adjustable features (such collars , cuffs) ensure perfect fit always remains achievable even after repeated washes.
7. LOGO EMBROIDERY/PRINTING SERVICES
Adding company logo onto apparel helps create sense of pride amongst workforce members whilst simultaneously giving potential customers visual reminder about brand whenever seen outside its normal environment i.e. public places
8. BRANDING OPPORTUNITIES
Uniforms
provide an excellent opportunity for
branding through embroidery or screen printing
on apparel items like
golf shirts
,
jackets
,
hats
etc which allow customers recognize employees quickly upon seeing them at any given time .
This helps create customer loyalty since they know exactly whom they are dealing with whenever interacting with someone from your business premises
.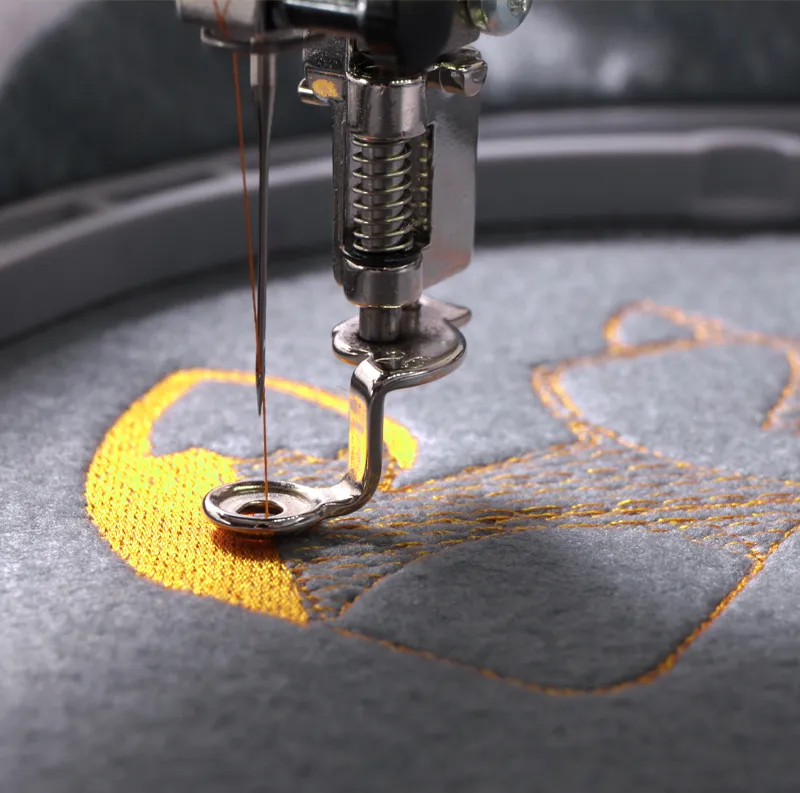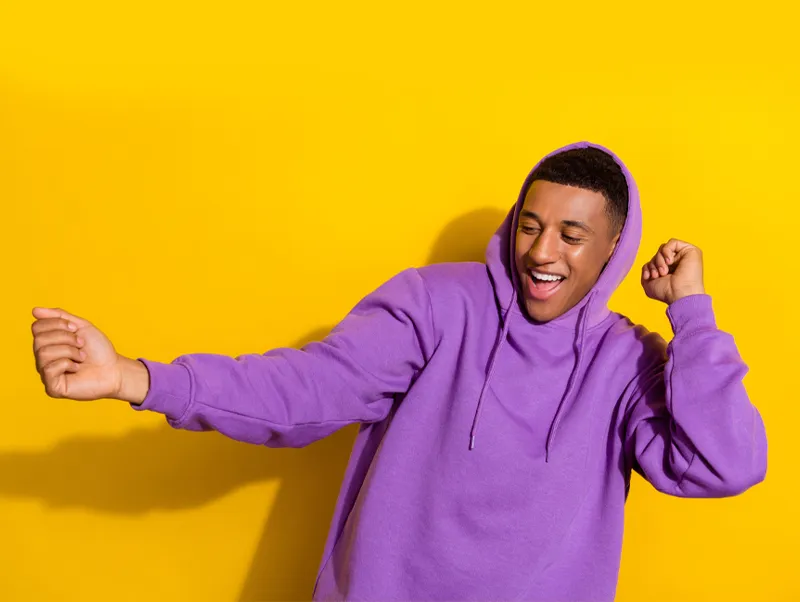 9. COLOURFUL PATTERNS
With modern fashion trends taking over workplaces across many industries today adding some life into otherwise dull work attire has become quite popular recently ; think bright colours & bold patterns - this could mean anything from floral prints on blouses/shirts all way up tropical themed shorts paired together nicely creating perfect balance between professionalism yet still looking fashionable at same time.
10. STYLE OPTIONS
Let employees express themselves through style options available within company's dress code guidelines . This could include having certain colour schemes set aside exclusively designated departments / positions e g blue shirts only worn by sales associates black pants required managers ...etc giving everyone sense ownership over looks they're sporting while working day today duties.
TRENDING CORPORATE GIFTING AND BRANDING PRODUCT IDEAS…
The Ignition team are constantly researching the globe to bring you the latest in
corporate gifting products
, branding trends and solutions. We pride ourselves on sourcing only the very best, because we know, your reputation, and ours, depends on it.
The Ignition team can help you find right corporate gift and branding product for you, from these following categories:
OUR TOP 10 CATEGORIES
READ MORE ABOUT OUR PROMOTIONAL PRODUCTS
In today's fast-paced business world, it's more important than ever to stand out from the crowd
. With so many companies competing for attention, it can be tough to get your brand noticed. That's where
promotional products
come in. Whether you're looking to
reward your employees, thank your clients, or simply promote your business
,
promotional products
are a great way to get your brand in front of people.
Promotional products is a powerful promotional tool in marketing your brand. Ignition Marketing delivers
the best Promotional gifts in South Africa
.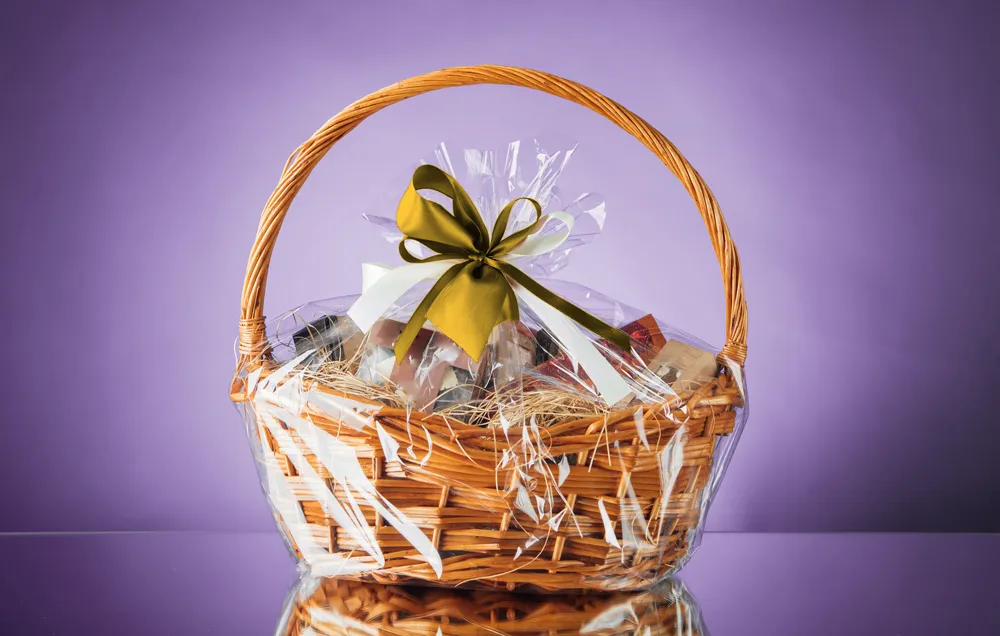 OUR AMAZING PRODUCTS, YOU JUST HAVE TO SEE
---
NATIONAL FOOTPRINT, REGIONAL REACH
Ignition is one of the back to work product suppliers in South Africa, because our vast range of solutions offer our clients a full in-house service
– which other suppliers find difficult to match. We have offices and warehousing facilities in major centres all across the country, including Johannesburg, Cape Town and Durban, so we have full delivery capabilities to reach any part of South Africa quickly and efficiently.
Speak to our in-house promo group and experience the Ignition Difference today. Because once the spark is ignited, there's nowhere else that you're going to look for that bit of Ignition ever again, apart from us.
So,
don't leave your back to work ideas for last minute, simply speak to the Ignition team today
, and let us work together with you, to help find you the best possible back to work solutions. Because we're in the business of making your brand looks good!
VIEW OUR CATALOGUE