SHOW YOUR PEEPS SOME LOVE… WE'VE GOT 5 GREAT WAYS!
WHY WAIT FOR JUST VALENTINE'S DAY? NEVER MISS AN OPPORTUNITY AGAIN.
Fun fact: February comes around just once every year. And it's a pretty significant month too, because they say it's the month of love. Specifically, day number 14. A day when we are all supposed to band together and encourage that little rotund kid with wings… you know the one, his name rhymes with 'Stupid' – to run around and spread love all around. Nice.

But why restrict condensing and spreading the love to just February, when we can show our people the love and the appreciation all year round? You'll agree, that's a lot more sustainable than just one day in the calendar. Of course, we'd never dream of telling you to not celebrate the day of love, Valentine's Day is important for most. What we're saying is that the probability for success would be greatly increased if you took it slow and steady, with consistent 'love doses' that spanned the entire year.

So, to usher in all this love, warm and fuzzies and general feel-good to last the year, we thought you could use with a solid plan to win those hearts. We've put together a 5-point strategy to guide you along. I mean, let's be honest. Winning at love means you absolutely have to have a winning game plan. Ready? Let's begin.
LOVE STRATEGY 1: KNOW A BIT ABOUT THE PERSON, BEFORE YOU ATTEMPT TO SURPRISE THEM.
The object of your affection is probably expecting the usual, run of the mill month-of-love gifts.
You know, chocolates, flowers or some other arb object that somehow demonstrates your aforementioned 'affection'
. Taking the blanket approach can be a little underwhelming, to say the least.
That's why selecting the right gift for the right person to get the right response is absolutely crucial
. To do that, you have to find out what they like, don't like and what their tastes are. Now's the time to pull that Ignition ace from under your sleeve and totally
surprise them with a branded gift
that is so 'them', so sublime, and so totally unexpected!
Have a chat
with us and let's help you knock their socks off!
LOVE STRATEGY 2: PROTECT THEIR HEARTS AND THEIR MINDS
There's much truth in that old saying, '
A sound mind in a sound body
'. Keeping fit, healthy and active is the sure-fire way to achieve both. In fact, it's totally backed up by science.
Exercise improves cardiovascular health, and has been proven to release the feel-good hormone endorphin
, as well as the happiness hormone serotonin. Exercise also improves mental health, helping to reduce stress and helping with clearer thinking and enhanced problem-solving.
How about you encourage a wellness culture at the office?
Our range of brandable plastic and glass water bottles
are ideal to help keep your staff, suppliers and customers hydrated. Our range of
yoga mats
are perfect for stretching and getting in a light workout during tea and lunch breaks. Be sure to check out our
stunning fitness watches
that will help them keep track of their health goals, our
UV-C sterilising pouches
are perfect for the gym, plus, we have other
cool hi-tech or no-tech gifts
to get their pulses racing. Simply
chat to Ignition today
, and let us hook you up!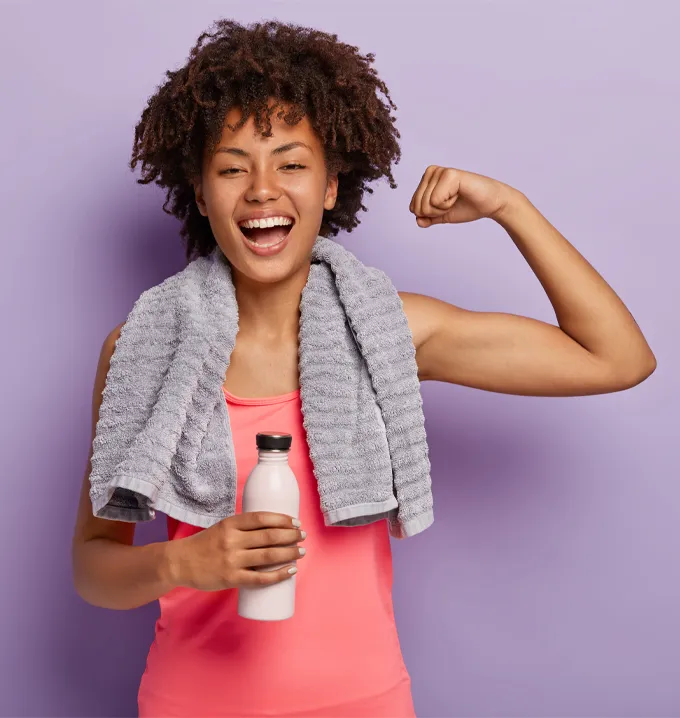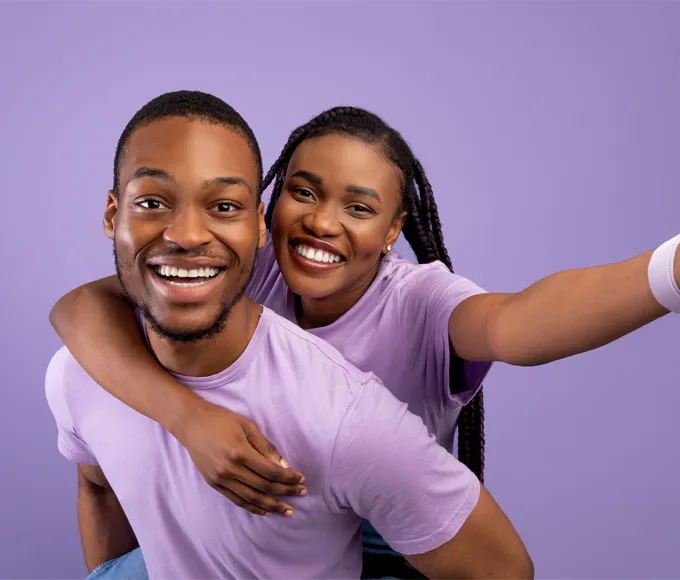 LOVE STRATEGY 3: SURPRISE THEM WITH A SPOIL… IT SHOWS YOU CARE
If you've suddenly just wondered why it's so important to make your
staff, suppliers, customers and stakeholders feel the love,
research has proven that a well-selected
corporate gift
places your brand top-of-mind, and the associative emotions are rekindled each time the recipient of your
corporate gift
recalls your thoughtful gesture. This can, however, be a bit of a double-edged sword.
A great gift will get a great response
. A poorly-selected gift could backfire… badly. Our range of
branded notebooks
,
diaries
,
year planners
,
pens
,
pencils
…Ignition has what you need to make the right impact! But, the safest bet is to
reach out to Ignition
, and let us help you choose the perfect spoil that will be absolutely perfect for that special person.
LOVE STRATEGY 4: MAKE THEM THE CENTRE OF YOUR (CORPORATE) UNIVERSE
Your staff are the backbone of your organisation
, and to a large degree, are responsible for making your world a continual success. Studies indicate that when a company shows a high level of sincere appreciation for their people, the net result is often
greater work commitment, greater workforce cohesion, and a better and greatly improved corporate culture
. One such way to achieve this is through a standardised
corporate uniform
, or
stylish, functional and customisable corporate workwear
. We have the ultimate range that includes
branded golf shirts
,
caps
,
jackets
and
shirts
, to
skirts and blouses
, and accessories that your staff will love!
LOVE STRATEGY 5: WHAT'S IMPORTANT TO THEM SHOULD BE IMPORTANT TO YOU
At the end of the day, we know that people are people. We sometimes forget what we've been told, but we will never forget the way we were made to feel.
Understanding their likes, their dislikes, their passions, personality and taste, and what really warms the cockles of their hearts is key
. How else are you going to get those positive, warm and fuzzies you're after? So, go ahead, and show your staff you care, with a tastefully
branded corporate gift hamper
. It also works wonders for suppliers, customers and your stakeholders, too. Our
iSwag boxes
are just the thing. Fully-customisable for both genders, you can choose the items you want to be placed into each
iSwag box
, for each unique individual. Come to think of it, special events are just as special as the people celebrating them, and our hampers are perfect for
birthdays, anniversaries,
to welcome or onboard new staff members, and lots more! The only limiting factor in creating the ultimate
iSwag box
is your imagination, so go wild!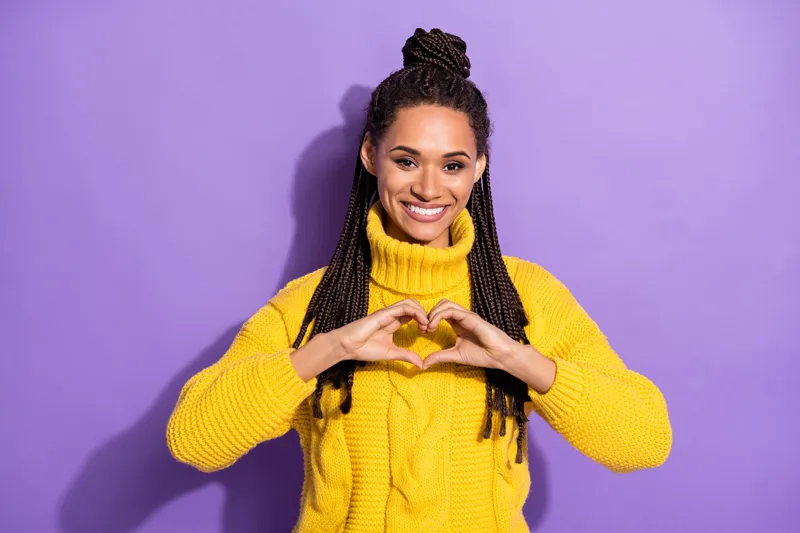 ---
NOW THAT WE'VE GOT THE BASICS COVERED, THERE'S JUST TWO MORE GROUPS TO REALLY CONSIDER…
GROUP 1: YOUR SUPPLIERS – SHOW THEM YOU CARE WITH CAREFULLY-SELECTED AND BRANDED CORPORATE GIFTS
Your business won't run as efficiently or as successfully without the right suppliers backing your venture. Show them how much you really appreciate their efforts with a
bespoke corporate gift
that will warm their hearts for sure.
GROUP 2: YOUR CUSTOMERS – GO AHEAD, SHOW THEM SOME LOVE…
TO PULL THIS OFF, IT'S CLEAR YOU'LL NEED AN IGNITION WINGMAN
Now that you have the object of your affection fixed firmly in sight, all the inside information you could muster on hand to make certain that your 'expression of love' plan is on point, the only loose end (and by far the most crucial), is finding the right partnership to make it all happen. No worries at all, at Ignition, we've got you covered. Here's why…
WE HAVE THE WIDEST RANGE AND THE BRANDABILITY TO MAKE ANYONE FALL IN LOVE WITH YOU!
It's one thing carefully
sourcing the right gift,
it's another to tastefully brand it, so that the object of your affection always has you in their heart. Ignition's in-house creative department is expert at branding your corporate gift in a variety of ways, each designed to give you the impact you're looking for.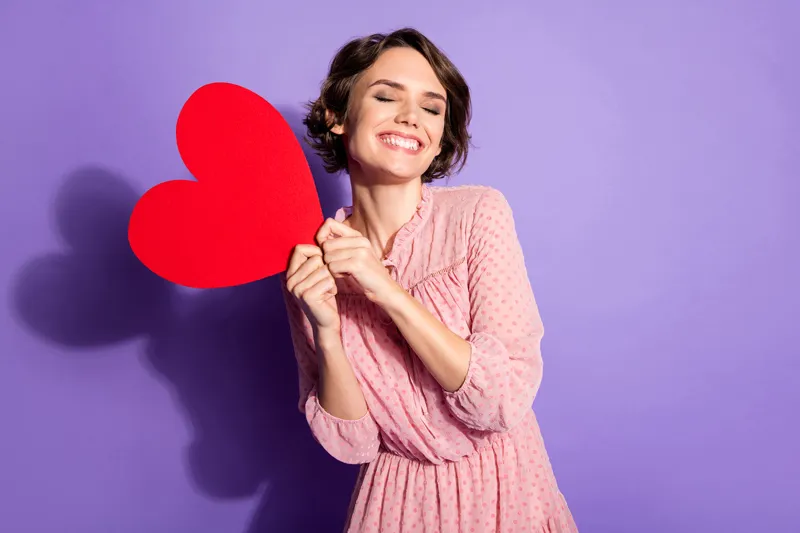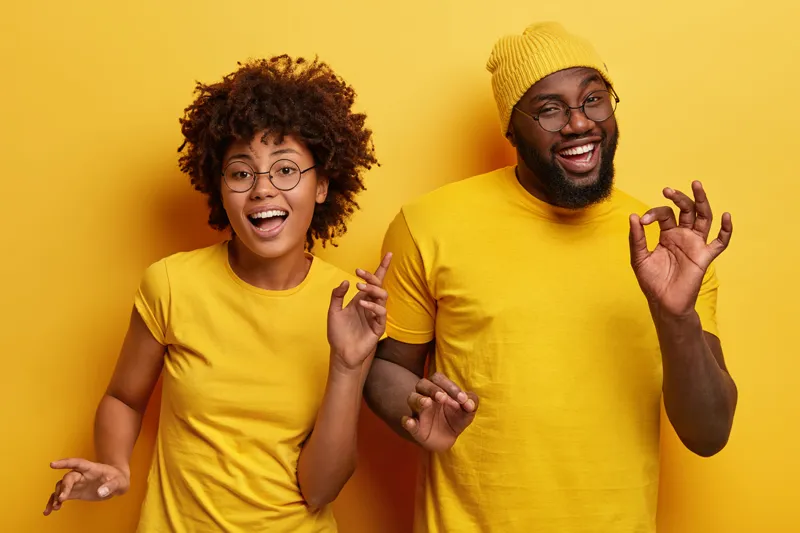 WANT TO EXPLORE FURTHER CORPORATE GIFTING OPTIONS?
If you'd like to explore our full range of corporate gifting and promotional products, you can check them out
here
. Ignition is one of South Africa's leading
promotional products suppliers
, and we pride ourselves on being the very best. Experience the Ignition difference today!
THE IGNITION DIFFERENCE… IT'LL MAKE YOUR HEART SMILE!
Everyone loves receiving gifts
, and yes, a well-chosen gift that is of value to the recipient is important. You have but one shot at making the right first impression, and if you've been consistent in giving the important people in your business's life
awesome gifts
– congrats! With Ignition, you can successfully and easily raise the bar each and every time.
Our team of in-house experts in sales, procurement, warehousing, branding and delivery, offer our clients a full
360-degree corporate gifting service
that is hallmarked by the widest range, and excellence in getting your order and delivery right – first time around.
THE PERFECT PRODUCTS TO SHOW SOMEONE LOVE AND APPRECIATION
A QUICK Q&A ROUND-UP BEFORE WE GO…
Q: SO, WHY IS VALENTINE'S DAY CELEBRATED, IN THE FIRST PLACE?
A:
Not to get too technical about it, Valentine's Day, also called Saint Valentine's Day or the Feast of Saint Valentine, is celebrated annually on February 14.
It originated as a Christian feast day honouring early Christian martyrs named Saint Valentine.
Today, the day has come to signify love, romance and gifting the one you love with
lavish and beautiful gifts
.
Q: WHAT'S THE ABSOLUTE BEST GIFT FOR VALENTINE'S DAY?
A:
Good question. That would depend entirely on
who you are gifting, what their tastes are, and of course, what your budget is set at
. If you are feeling a little overwhelmed with all the awesome choices out there, reach out to Ignition today and let us help steer you in the right direction.
Q: WHAT ARE THE MOST POPULAR VALENTINE DAY GIFTS?
A:
From a traditional standpoint, the usual gifts would tend to centre around the concept of romantic love, or platonic love to show fondness and appreciation. Therefore, in the case of romantic love,
gifts such as bouquets of red roses, chocolates, greeting cards, and jewellery (wedding rings, as proposals are rife on this day) are quite common
. For non-romantic expressions of love, they sky's the limit! Why not break the tradition and gift the person you love with what you'd like them to have.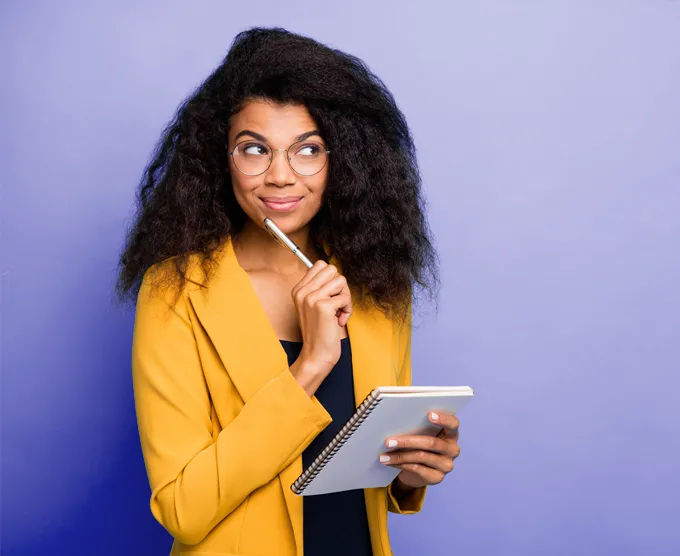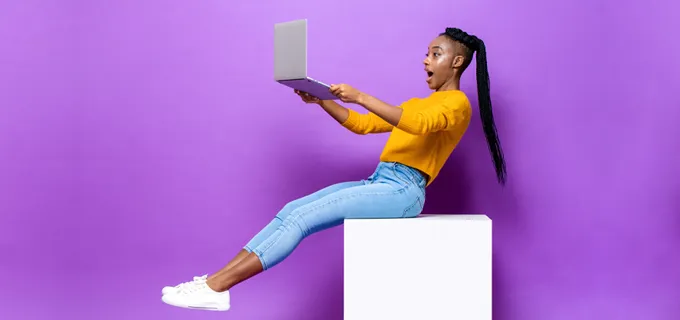 Q: THIS IS ALL SO CONFUSING… SO, WHAT DO I BUY FOR VALENTINE'S DAY?
A:
To avoid any kind of embarrassment, the safest bet would be to get in touch with Ignition, let's have a chat about your gifting needs, and let us take care of the rest. No worries at all!
Q: AS A BUSINESS OWNER, IS VALENTINE'S DAY SOMETHING THAT WE CAN CELEBRATE WITH STAFF?
A:
Absolutely yes, and without any doubts whatsoever!
The celebration of love is such an awesome opportunity to show your staff just how much they are loved, appreciated and valued
. Don't miss the change to let them know!
LAST WORDS…
Sure, Valentine's Day has come to represent the day where we get to be a little mushy, a lot more heartfelt, and a lot more warm.
We think that you shouldn't have to wait for just one day in the year to show you care
. So we encourage you to show those you care about exactly how you feel – all year through. Often, in this cold, hard world, a little love tends to go a long way. So, let us show you the love through the Ignition Difference.
Simply reach out today
, and let us help you spread the love!
READ MORE ABOUT 10 MUST-HAVES FOR STAFF UNIFORMS
Are you looking for a way to make your business stand out from the competition?
A business uniform program can be an effective and cost-efficient method of doing just that
. Business
uniforms
are professional attire worn by employees in order to create a unified look and represent the company's brand.
They can help customers quickly identify who is part of your team, promote professionalism, improve customer service, increase employee morale and even boost sales.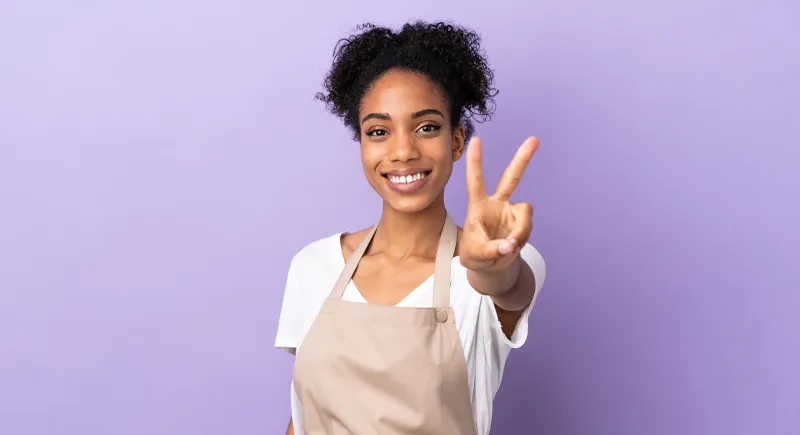 OUR AMAZING PRODUCTS, YOU JUST HAVE TO SEE
---
NATIONAL FOOTPRINT, REGIONAL REACH
Ignition is one of the back to work product suppliers in South Africa, because our vast range of solutions offer our clients a full in-house service
– which other suppliers find difficult to match. We have offices and warehousing facilities in major centres all across the country, including Johannesburg, Cape Town and Durban, so we have full delivery capabilities to reach any part of South Africa quickly and efficiently.
Speak to our in-house promo group and experience the Ignition Difference today. Because once the spark is ignited, there's nowhere else that you're going to look for that bit of Ignition ever again, apart from us.