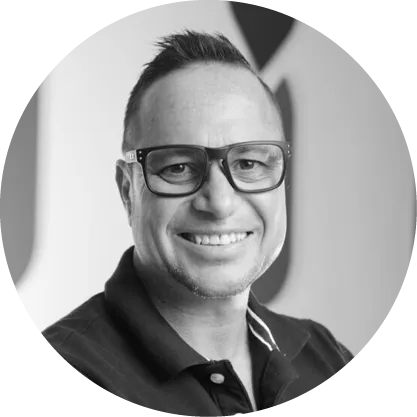 GREG BALESON
Founder
What drives him
It all began with a dream and the quest for excellence in the branding industry. Not to mention a brave and courageous ever-evolving game plan that saw Ignition open its doors for business, 17 years ago - and keeps our doors still open for business today. Greg's experience in the marketing industry spans over 25 years, and his 'can-do attitude' has ensured that the company has stayed the course.
What makes him tick
Apart from his winning mindset, Greg is also an ideas man. He loves coming up with new and innovative avenues to explore that keeps Ignition at the forefront of being a full-service communication company and preferred strategic partner to a league of best-of-breed brands. But, never one to take all the credit for himself, Greg attributes Ignition's success to
our world-class team
who excels in designing
corporate branding solutions
that help captivate our clients' target audiences, enhance new acquisitions and achieve customer retention.
What puts the wind in his sails… literally
When Greg is not busy ideating new concepts, you'll find him spending quality time with the woman of his dreams – who, according to Greg, he was lucky enough to marry. A fun fact about Greg? He sailed in the Hobie World Championships twice already. The next item on his bucket list? "I would love to soon sail across the Exuma Islands on a catamaran."
Connect with Greg Email: greg@ignitionmarketing.co.za Office: +27 21 286 9460
WHY USE IGNITION
#WEBRAND

LEVEL 1 B-BBEE ACCREDITATION

NATIONAL FOOTPRINT

BEST INDUSTRY PRICING

OVER 20 YEARS EXPERIENCE
TOP CATALOGUES TO SHOP
WORLD-CLASS PRODUCT RANGES WITHIN THE INDUSTRY
SOME OF OUR HAPPY CUSTOMERS