IN BUSINESS, AS IN LIFE, IT HELPS TO BOX CLEVER
There's much to be said about using a
smart strategy
to effectively
increase your brand's awareness
. But, increase awareness and save the world? It might be a tall ask, but we've got both bases covered.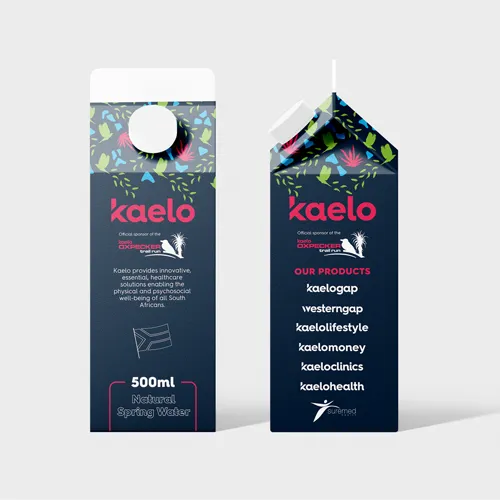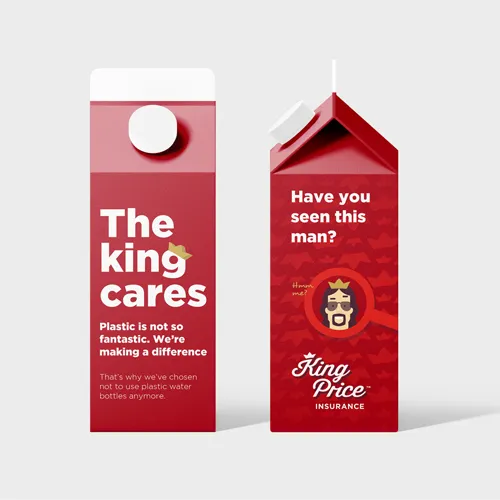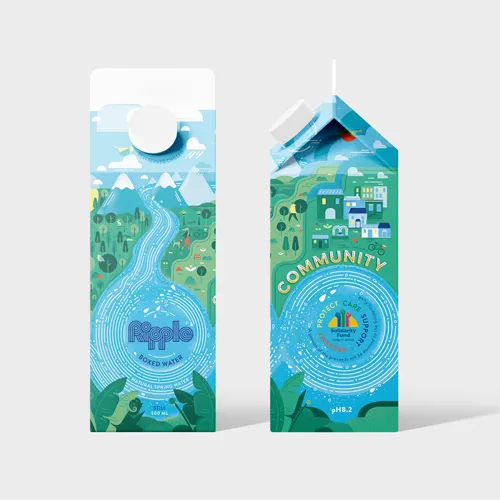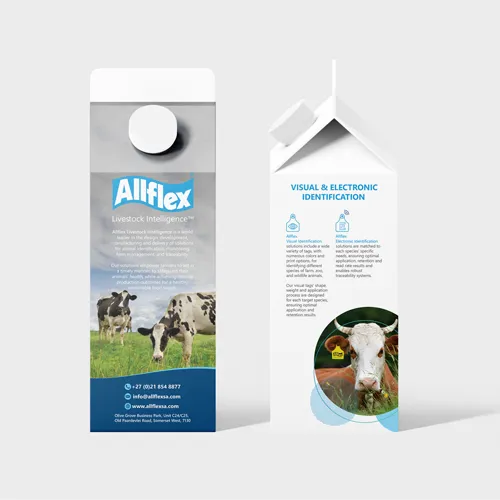 DESIGN YOUR OWN CUSTOM BRANDED BOX WATER
And no to single-use plastic. Of course, plastic has become a huge part of our lives, and an equally huge threat to the planet's delicate ecosystem. While we cannot totally eliminate plastic from the earth, we can minimise its use. It all starts with making small changes like switching to our branded boxed water instead of water in branded plastic bottles.

Each year, a total of 69 billion plastic bottles are produced, which either end up in landfills or in our oceans. Our boxed water alternative is sustainable, made from paper which is a compostable material. Plus, for every 3 trees that are cut down to make the carton box that holds our water, we plant 4 more trees.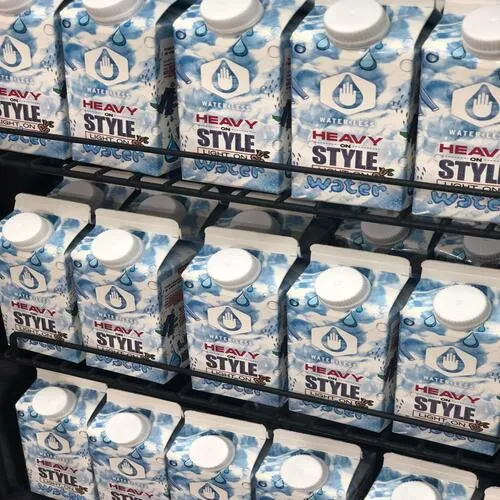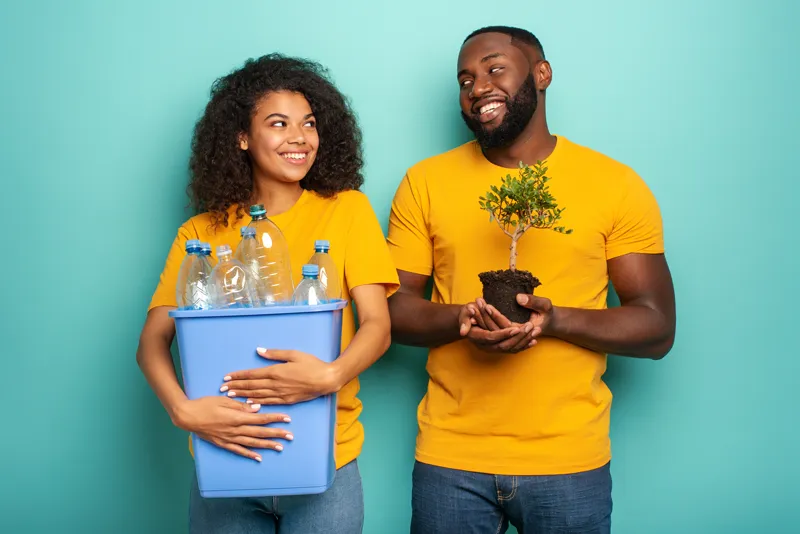 WE'RE NOT WATERING DOWN THE IMPORTANCE OF BRANDING…
But rather, we understand how a simple daily necessity, like water, can be used to not only hydrate your team, customers and suppliers, but to also give your company brand exposure.
By using our branded boxed water you can tick the eco-friendly, branding and hydrating boxes, and do so with a sparkling (or still), clean and clear conscience.

Our branded boxed water is the perfect marketing tool for creating increased brand exposure, and is perfect at new launches, campaigns, events, golf days and so much more. Improve your brand's reputation, reduce your carbon footprint and get recognition for doing the right thing for the environment by using Ignitions branded boxed water.
CAUSES LESS POLLUTION THAN PLASTIC
Boxed water has a 64% lower impact on your carbon footprint than plastic bottles!

IT IS BETTER FOR YOU & YOUR BUSINESS
Natural spring water with a 8.2pH level. Better for you, your employees and customers and for the environment.

LOWER CARBON FOOTPRINT THAN ALUMINIUM
Boxed water has a 50% lower impact on ozone depletion than plastic bottles!

JOIN THE PLASTIC FREE MOVEMENT
Not only does this benefit the environment but it's a great USP for your brand too.

BETTER FOR YOU…BETTER FOR YOUR BUSINESS
Cost-effective, sustainable, healthy… Ignition's Boxed Water branding solution is the perfect way to get your brand noticed. Boxed Water is better for you, your employees and customers (it's natural spring water, laced with minerals and a clean, fresh taste), and better for the environment as our cartons are totally bio-degradable.
BOX CLEVER WITH OUR BOXED WATER
We'd like to offer you the right branding solution for your company, and with Ignition's Boxed Water, you can be sure that the contents are just as wholesome as the packaging it comes in. Our carefully-selected natural spring water has a pleasant 8.2 pH level, with mineral trace elements providing your body with hydration and the minerals you need.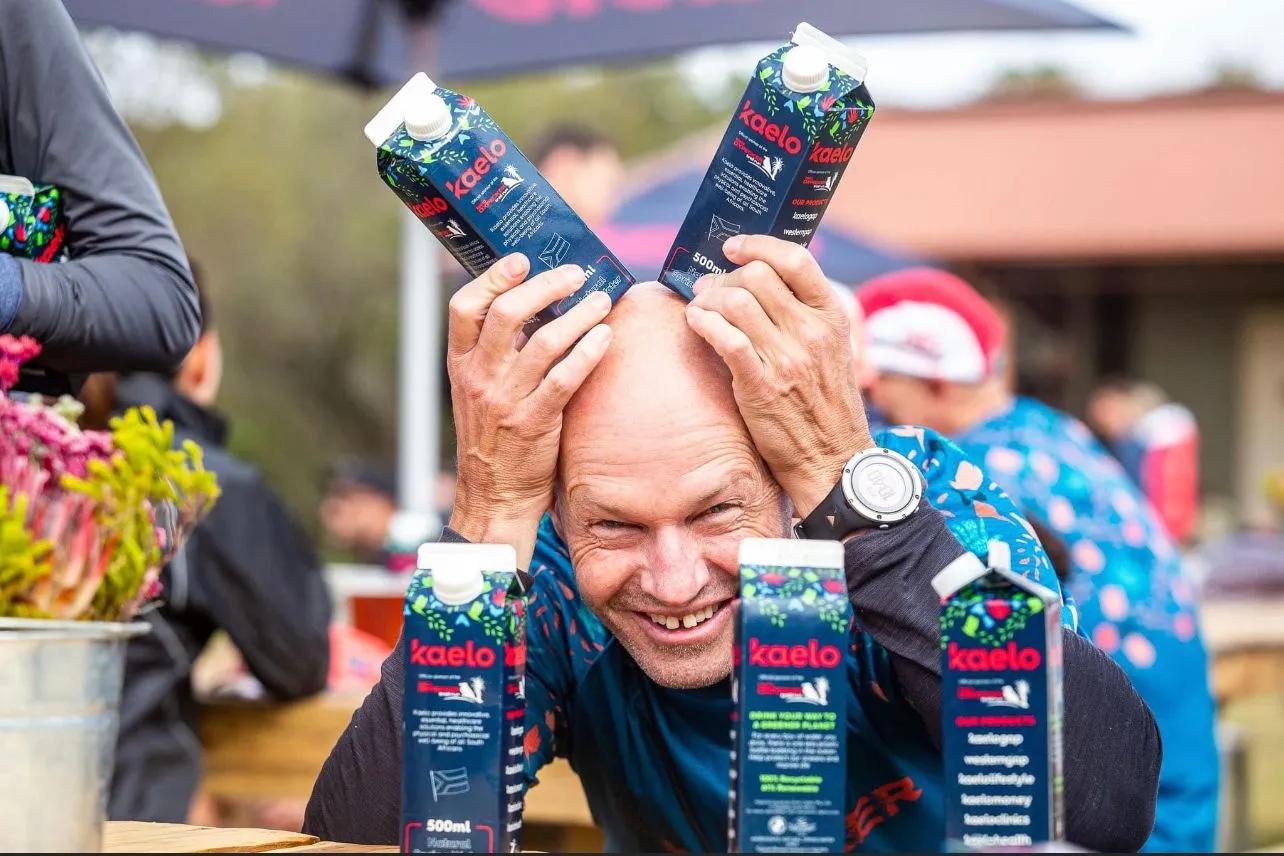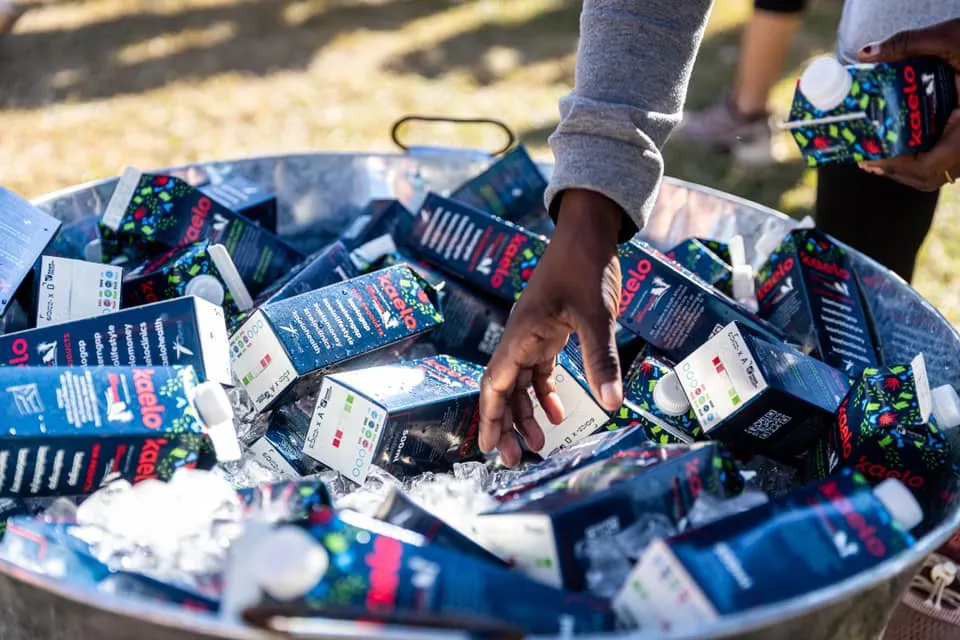 FOUR BOX PANELS, FOUR TIMES THE BRAND ENGAGEMENT
Our Boxed Water cartons naturally has four sides, which means that you have the opportunity to create messaging that is impactful and fun!

Each side is a blank canvas, just waiting to turned into the vehicle to carry your marketing message, whether it's for your company's branding, your most recent ad campaign, promotions, competitions, open days, golf days, events product launches – in fact, if you can think up a reason to use our Boxed Water, we'll help you bring your idea to vivid life!

Give your prospects a gentle nudge towards your web page, simply add in a QR Code, and power up the hits and visits to your site.
IMPROVE YOUR COMPANY'S REPUTATION IN ONE EASY STEP
DITCH THE PLASTIC WATER BOTTLE AND OPT FOR OUR BOXED WATER INSTEAD. DONE!
As the world moves towards sustainability, and consumers move closer to brands that care about the impact that they leave on the environment, show your consumers and the general public that you mean business when you choose the eco-friendlier Boxed Water option.
CONSIDER BRAND EXPOSURE WITH A DIFFERENCE
Every event, whether indoors or outdoors, needs liquid refreshment. Have you considered the impact your brand could have. If you sponsor branded water at a major sporting event, music concert, eco-rally or a music and art festival.
You will literally put your brand in the hands of thousands of potential customers.
Talk about sheer, scalable brandability! Ignition are one of South Africa's best corporate gifting and branding companies, so speak to us today, and let us help you box clever with Ignition Boxed Water!
To brand your own boxed water
contact us today!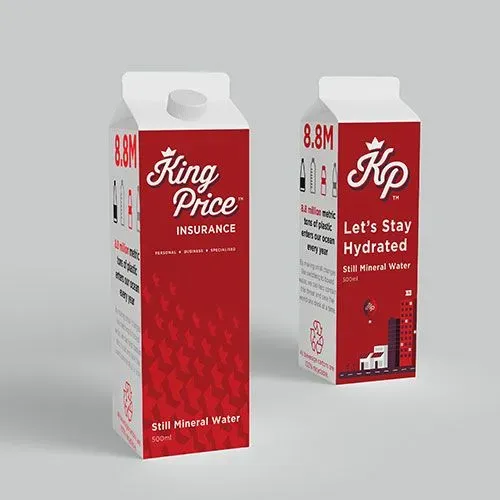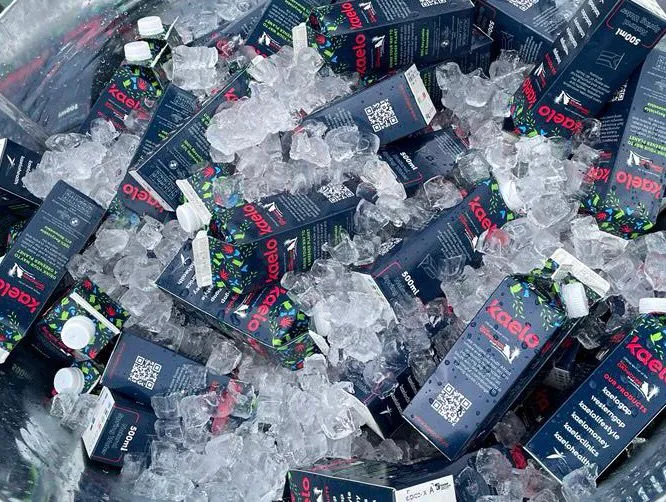 READ MORE ABOUT HOW BOXED WATER MADE THE KAELO OXPECKER TRAIL RUN A SUCCESS
or the event, among others, we supplied branded boxed water. We produced and branded Kaelo's own
eco-friendly boxed water
instead of using plastic bottles.
The
branded boxed water provided by Kaelo helped keep runners and event staff hydrated during the three-weekend event
. This unique approach to sustainable marketing gave Kaelo a chance to educate attendees about what the company is all about.
This important information was positioned on the side panels, along with a QR code that linked directly to their website

.
Each side of the box is brandable and perfect for events and campaigns where you need space for content and information.
---
NATIONAL FOOTPRINT, REGIONAL REACH
Ignition is one of the back to work product suppliers in South Africa, because our vast range of solutions offer our clients a full in-house service
– which other suppliers find difficult to match. We have offices and warehousing facilities in major centres all across the country, including
Johannesburg
,
Cape Town
and
Durban,
so we have full delivery capabilities to reach any part of South Africa quickly and efficiently.
Speak to our in-house promo group and experience the Ignition Difference today. Because once the spark is ignited, there's nowhere else that you're going to look for that bit of Ignition ever again, apart from us.
So,
don't leave your back to work ideas for last minute, simply speak to the Ignition team today
, and let us work together with you, to help find you the best possible back to work solutions. Because we're in the business of making your brand looks good!