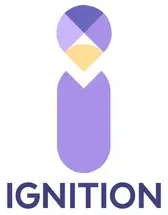 A vital component to the internal workings of a successful organisation depends on its marketing and brand team. Brand custodianship is a vital component towards our brand's continued growth and success in an ever-changing marketplace. Leading the way is brand manager Taryn Van Zyl, who leads a team of bright, creative and innovative thinkers who make up our in-house design team.
The Marketing and Brand department works closely in tandem with our
sales team
and other departments to ensure that the Ignition brand is continually creating, evolving and
living up to the philosophy of always being different, brave and leaders - in everything we do.
WHY USE IGNITION
#WEBRAND

LEVEL 1 B-BBEE ACCREDITATION

NATIONAL FOOTPRINT

BEST INDUSTRY PRICING

OVER 20 YEARS EXPERIENCE
TOP CATALOGUES TO SHOP
WORLD-CLASS PRODUCT RANGES WITHIN THE INDUSTRY
SOME OF OUR HAPPY CUSTOMERS