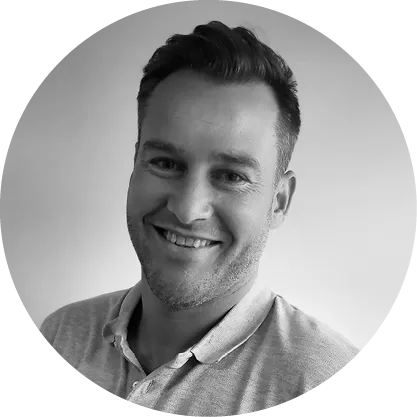 MATTHEW MORRIS
CFO
Passionate about having a firm grasp on figures
Matthew is a numbers guy, the kind that has a firm grasp on figures. He is responsible for the overall management of all financial, risk and statutory compliance aspects of the business. According to Matt, the deciding factor to join the Ignition team back in 2020 was the realisation that every company in South Africa is a potential client. Consequently, this implies that the potential for growth is limitless. True story.

But, the real clincher was the extraordinary family-orientated culture that has been – which has been unlike anything he's ever experienced.

His prior experience… with different figures
Matt has built up a reputation of excellence that he has garnered from working with some of the country's biggest companies, across a diverse range of industries. He was the Audit Manager for KPMG, the Group Financial Accountant for African Access Holdings and CFO of Head Office SA, having achieved this at the tender age of 28.

Figuring it out on the weekends…
Matt is a bit of an 'escapist'… that's why you'll find him out on most weekends, somewhere out in nature, soaking up some much-needed sunshine and fresh air.
Have a chat with Matt Email: matthew@ignitionmarketing.co.za Cell: +27 74 500 2525 Office: +27 21 286 9460
WHY USE IGNITION
#WEBRAND

LEVEL 1 B-BBEE ACCREDITATION

NATIONAL FOOTPRINT

BEST INDUSTRY PRICING

OVER 20 YEARS EXPERIENCE
TOP CATALOGUES TO SHOP
WORLD-CLASS PRODUCT RANGES WITHIN THE INDUSTRY
SOME OF OUR HAPPY CUSTOMERS