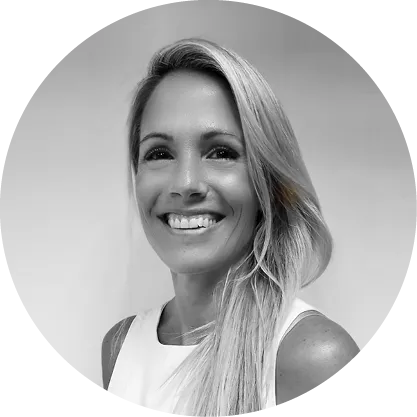 GENEVIEVE BALESON
Co-Founder & Director
Gen's… genesis
The co-founder and the woman behind the success of Ignition as one of the leading branding companies is our very own Genevieve Baleson. With a career spanning more than 20 years in the corporate branding industry, she has been consistently driving the Ignition brand for more than 17 years.

On sight… and on target
Gen's primary area of focus within the Group is partnering with a number of strategic customers that, in many instances, have been partnering with Ignition for over 10 years, working closely on branding initiatives that separate them from their competition.

Gen is equally passionate about maintaining the company's steadfast belief in the vision, mission and long-term business goals of the organisation. Looking back, Gen confirms that she is extremely proud and privileged to have seen all the hard work pay off. "I've witnessed our business literally explode – not only in growth - but I've also seen how our interaction with our clients has catalysed their own growth. It's unquestionably rewarding to have been a part of their individual journeys, which has paved the way for enduring friendships over the years. The added bonus is working with colleagues, who have grown to become our family."

On being the cat's whiskers…
If one thing that's remained constant over the years is the fact that Gen is known for being a crazy cat lady with a totally warped sense of humour! "If a meteor was heading for Earth, a good spaghetti bolognaise would definitely be my exit meal of choice," she muses.
Get Gen's attention Email: gen@ignitionmarketing.co.za Cell: +27 79 892 8873 Office: +27 21 286 9460
WHY USE IGNITION
#WEBRAND

LEVEL 1 B-BBEE ACCREDITATION

NATIONAL FOOTPRINT

BEST INDUSTRY PRICING

OVER 20 YEARS EXPERIENCE
TOP CATALOGUES TO SHOP
WORLD-CLASS PRODUCT RANGES WITHIN THE INDUSTRY
SOME OF OUR HAPPY CUSTOMERS