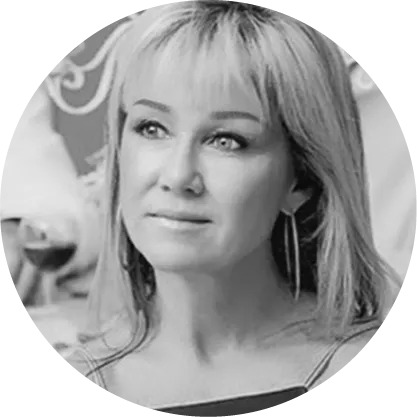 DEBBY PERRYMAN
Group Supply Chain Director
Roadmap to success
Debby goes by the saying. 'A jack of all trades and master of one, is still better than a master of none.' And, it took her a while to find her perfect spot in the Ignition sunshine. After having joined the board in 2018, she filled several roles before settling into her current position as Group Supply Chain Director. With over 25 years in the industry, she's led the implementation of strategies to enhance Ignition's delivery to market. Add to that, the management of the supply chain itself… from procurement to logistics, and storage.

Firing on all cylinders…
Debby says that in executing her daily duties, she finds that no two days are ever the same. There's always something new to teach and something new to learn. She works closely with a diverse set of individuals who hail from different industries, and she gets to immerse herself in their worlds and in their businesses. The best part? Debby says she gets to understand how they operate and solve their challenges of adding value to their marketing efforts. And she's very happy to provide those much-needed solutions.

Turning the corner… and never looking back
If you had to look up the definition of a 'go-getter', you'd probably see Debby's picture. How's this for starters? At 19, she jumped into her car, drove all the way from Harare to Johannesburg to start a new life. She did this, without a map, a phone, or a job… all she had was a dream. Clearly, it all worked out. Just a week later, she found a job in sales and has never looked back!
Get in touch with Debby Email: debby@ignitionmarketing.co.za Cell: +27 82 569 6836 Office: +27 10 593 6400
WHY USE IGNITION
#WEBRAND

LEVEL 1 B-BBEE ACCREDITATION

NATIONAL FOOTPRINT

BEST INDUSTRY PRICING

OVER 20 YEARS EXPERIENCE
TOP CATALOGUES TO SHOP
WORLD-CLASS PRODUCT RANGES WITHIN THE INDUSTRY
SOME OF OUR HAPPY CUSTOMERS