WITH HERITAGE DAY AROUND THE CORNER, MANY SOUTH AFRICANS WILL BE CELEBRATING BY LIGHTING A FIRE AND HAVING A BRAAI!
What better way to celebrate than to brand these products for your staff and clients.
WHY USE IGNITION
#WEBRAND

LEVEL 1 B-BBEE ACCREDITATION

NATIONAL FOOTPRINT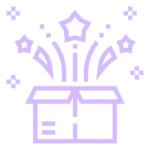 THOUSANDS OF CUSTOM BRANDED PRODUCTS

BEST INDUSTRY PRICING

OVER 20 YEARS EXPERIENCE
YOU NAME IT. WE CAN BRAND IT.
SOME OF OUR SIZZLING HOT BRANDED PRODUCTS:
HAVEN'T FOUND WHAT YOU ARE LOOKING FOR?
ASK THE EXPERTS.
LOOKING FOR SOMETHING ELSE? LET THE EXPERTS CALL YOU BACK.